Chinese actor Hu Ge made an announcement yesterday on Weibo, a social media platform, saying that he's grateful for everyone's concern and he wishes the public may give him some space, so he can live a normal, simple life.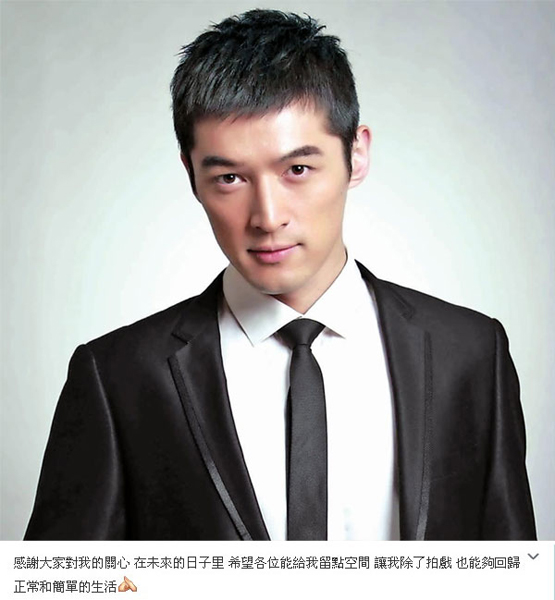 Hu Ge [File Photo: mtime.com]
The statement is allegedly in response to earlier media reports about him getting a new girlfriend.
Reports say the alleged girlfriend, who graduated from Beijing Dancing Academy, is not in the show business, unlike Hu Ge's two ex-girlfriends.
Hu Ge is one of the most popular actors of the past year, thanks to his TV dramas "Nirvana in Fire" and "The Disguiser".
Hu Ge has won the best actor award in China's "Domestic TV Series Ceremony" and was nominated for best actor at the Flying Apsaras Awards, both for his leading role Mei Changsu in "Nirvana in Fire."
He's also been appointed as Shanghai's tourism ambassador for two years.